At our 'usual' Mexican restaurant, I generally order a sangria.  So while looking through a Better Homes and Gardens December 2010 issue I came across this quick recipe.   After this long week of Harrison being sick (see Chicken Adobe recipe for details), I decided that tonight we'll have a 'wine down' before dinner.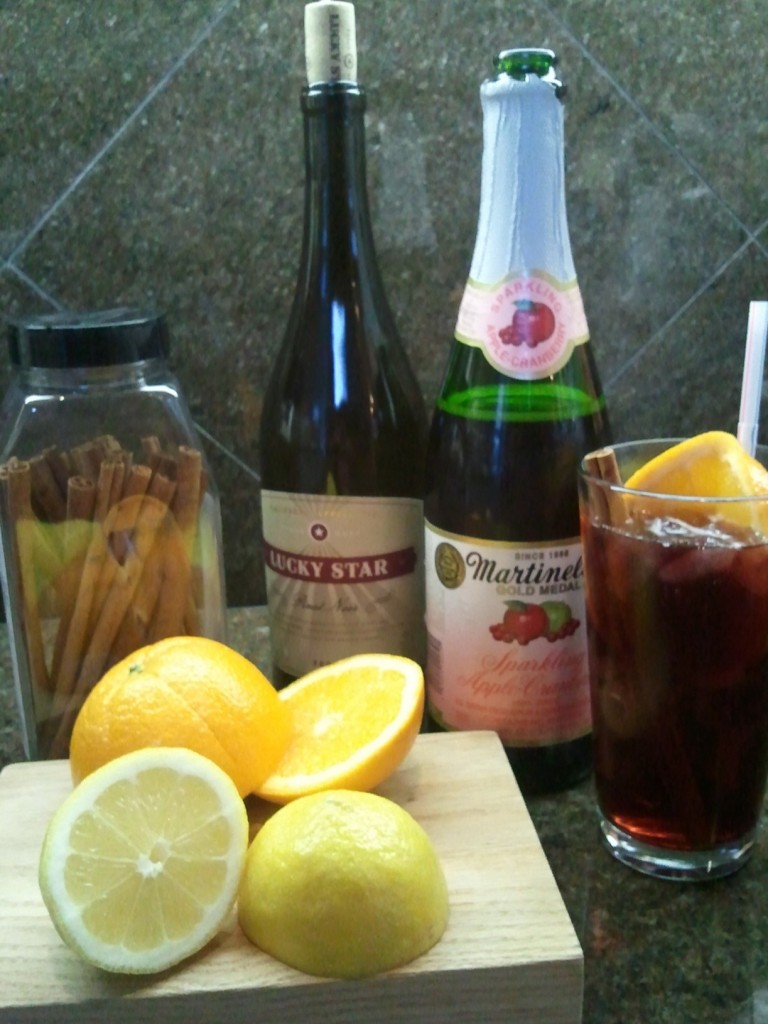 Simple Sangria
Pinot Noir or Cabernet
Sparkling Apple-cranberry
orange slice
lemon slice
1 cinnamon stick
In glass half filled with ice, place orange and lemon slice
Pour half pinot, half sparkling apple cranberry over fruit
Add cinnamon stick
It calls for cranberries (fresh or frozen as well), but I leave them out
Did you try it?  Leave a reply!