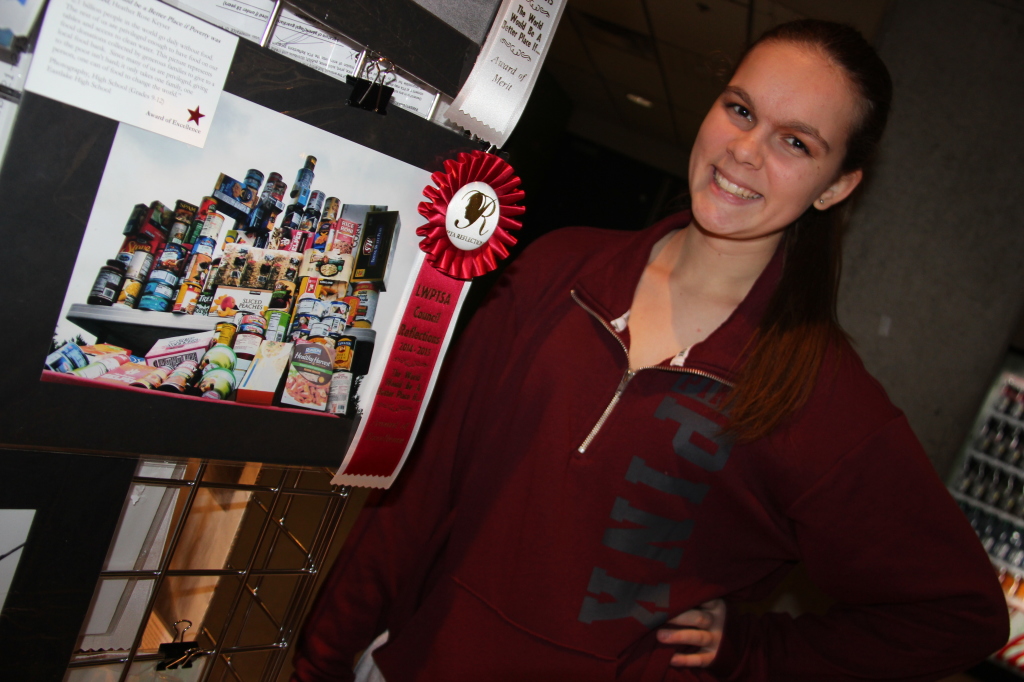 When we bought Heather a digital camera in Kindergarten, and found that she had taken it to school to take pictures of her classroom and friends, we knew we had an instant photographer on our hands.
In 1st grade, she entered her first photography contest when the PTSA offered something called Reflections.  Little did we know it is a National PTA run program that starts at the local level, advances to District level, States and then to the National forum.
After 9 years, of entering the Reflections contests at elementary and middle school levels, every year advancing to Districts, and earning an Award of Merit last year; her first entry in the high school division earned an Award of Excellence and is advancing to the State level!
This year's theme:  The world would be a better place if…
Title: The World Would be a Better Place if Poverty was Eiminated
Heather's artist statement:
"2.1 billion people in the world go daily without food.  The rest of us are privileged enough to have food on our tables and access to clean water.  This picture represents food donations collected by generous families to give to a local food bank.  Since many of us are privileged, giving to the poor isn't hard; it only takes one family, one person, one can of food to change the world."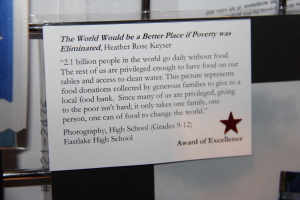 Congratulations Heather!  Good luck at States!